The desire for joy lives in all of us.  It seems to be as elusive as happiness, yet is present in our daily encounters and experiences.  A walk in nature, a joyful memory recalled, patting your dog, hugging a friend, these are all brief moments of joy that we miss because we don't focus on the joy.  We often seem to place our focus on that ever present problem, that never-ending To-Do list, that nagging doubt, or that worry that has us entwined in thoughts that deliver stress and steal joy.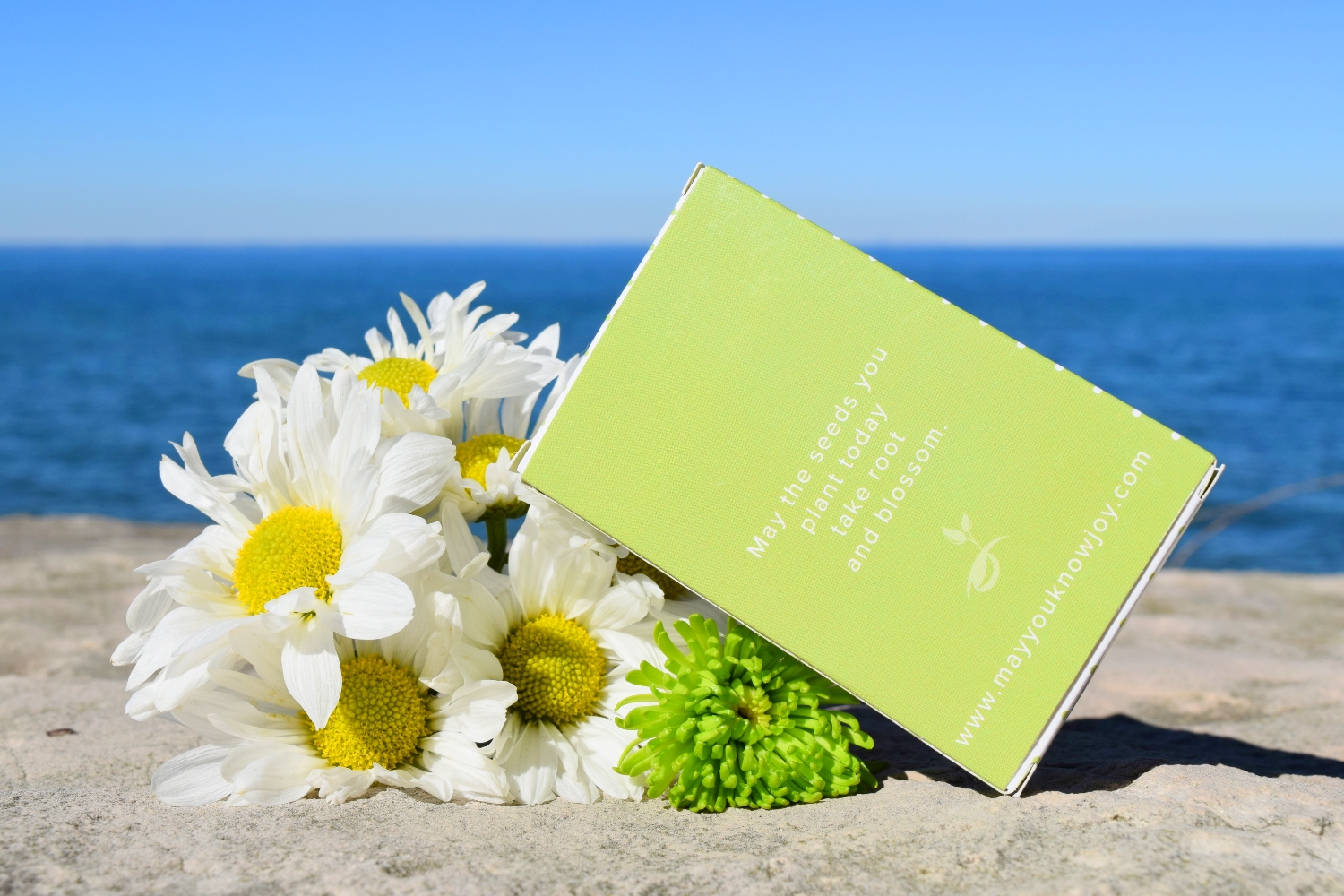 A simple way to way bring joy into your life and to spread joy among others is by daily use of May You Know Joy meditation cards and intention cards.  The joyfully inspirational doses of wisdom will have you focused on living with intent, and being mindful of your thoughts and emotions.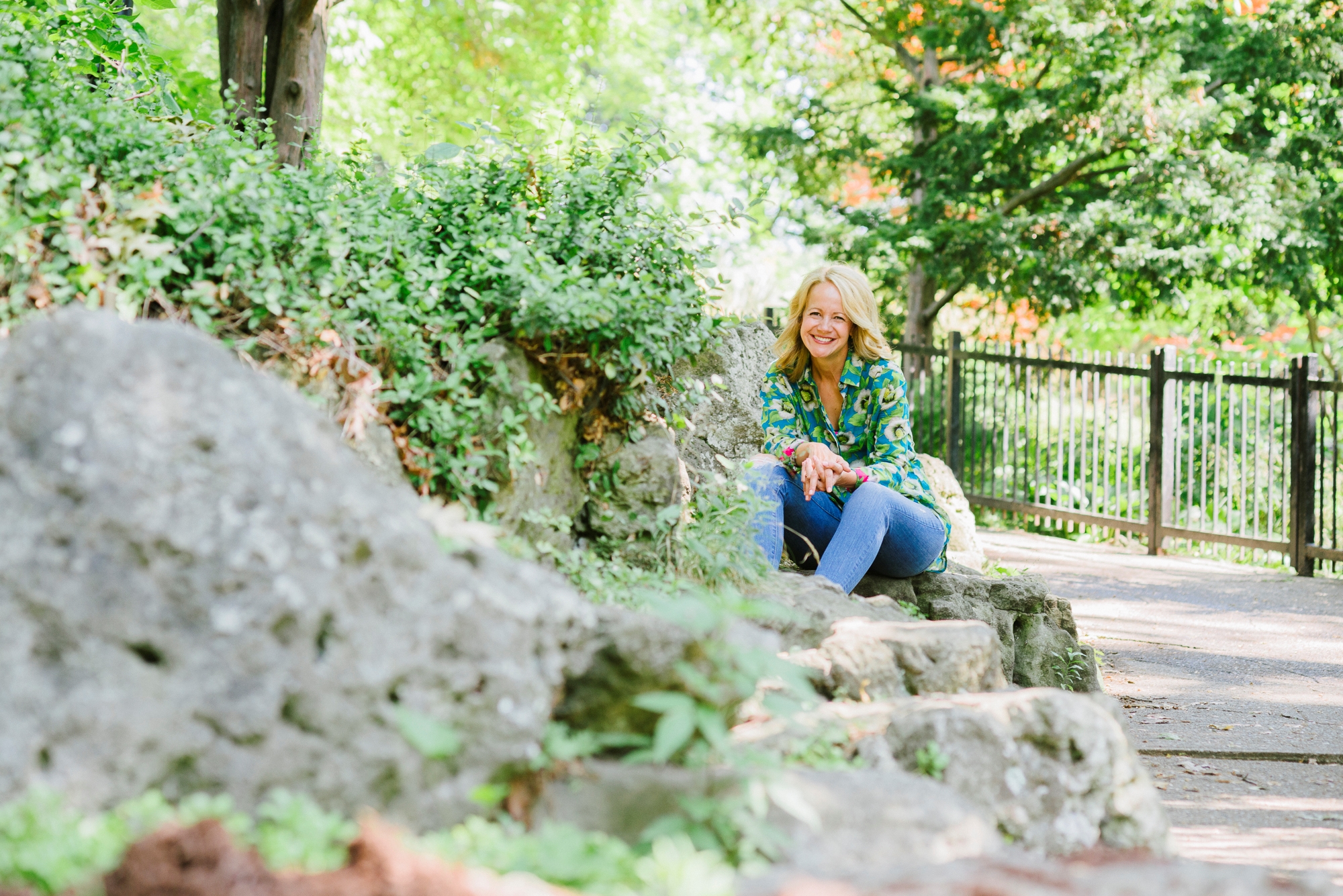 These little gems of positivity were created by Adrienne Enns Edgar who calls herself the Chief Joy Curator of the May You Know Joy company.  The joy that Adrienne brings into her own life hasn't come easily.  "Desperately trying to live up to unrealistic demands from the world around me, I checked in less and less with my feelings, my dreams, my purpose and myself.  I went through the motions and numbed out my feelings as best I could until I couldn't. I was running on empty. I was miserable and completely depleted.  At a very bleak moment, a gentle voice (or whatever it was) let me know that it was time for a complete overhaul and I could do it – I had to do it. But, I had to do it by myself for myself."  And she did.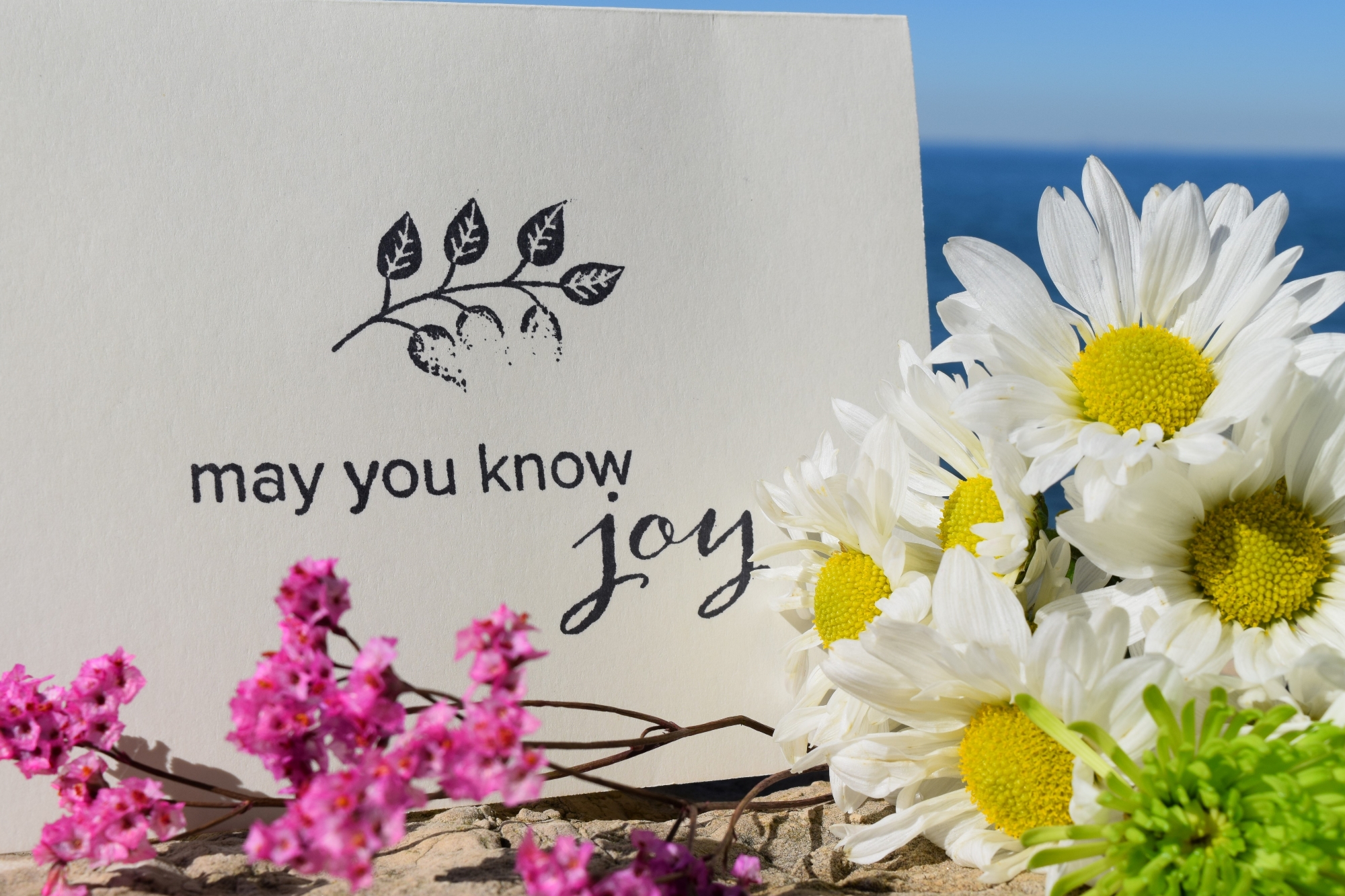 Believing that, "Joy is a choice,"  Adrienne now lives each day with intention and on purpose, as a life coach and creator of the May You Know Joy company. Spreading joy with beautifully designed Intention cards, meditation cards, and a joyful book entitled Meditations for Everyday Living, Adrienne is living her belief and making joy a choice. Follow her for daily joy on Instagram at MayYouKnowJoy.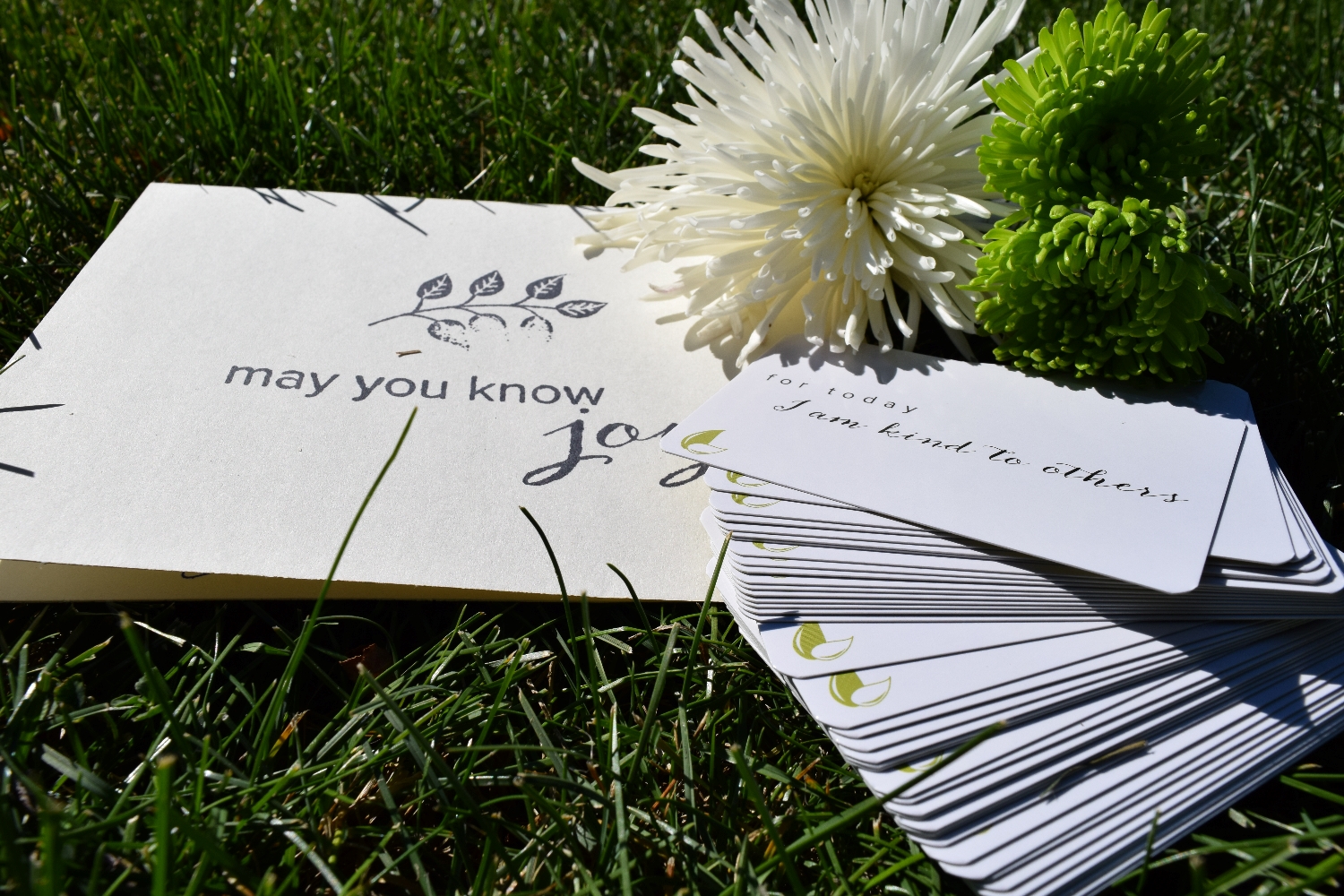 Exquisitely packaged Seeds of Intention Cards provide daily thoughts for you to abide by.  I shuffled the deck of 42 cards and pulled out one intention to live by for the day.  My card read, "For Today, I am kind to others."  That propelled me into a random act of kindness that will undoubtedly bring joy to someone else, and as they pay it forward they spread that joy even further like an echo of positive energy.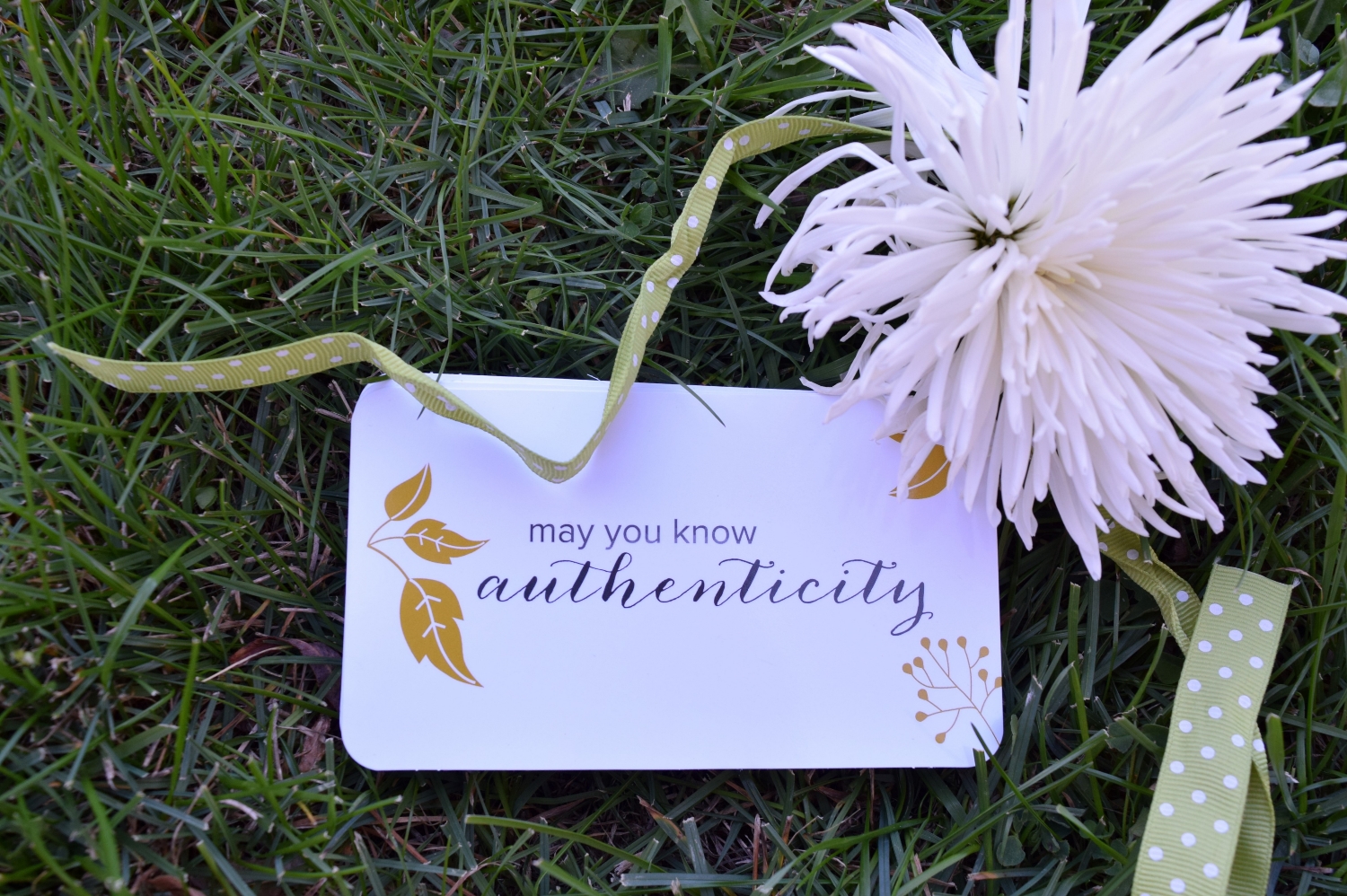 Included in the joyful package we received was a pretty package of 44 meditation cards neatly wrapped in a beautiful chartreuse polka dot ribbon inside a jute drawstring bag.  The meditation cards give pause and call for a brief moment of reflection in a harried world.  My favourite, "May you know authenticity," brings to mind the joy of just being yourself.  Living authentically means you get to be exactly who you are regardless of what anyone else thinks.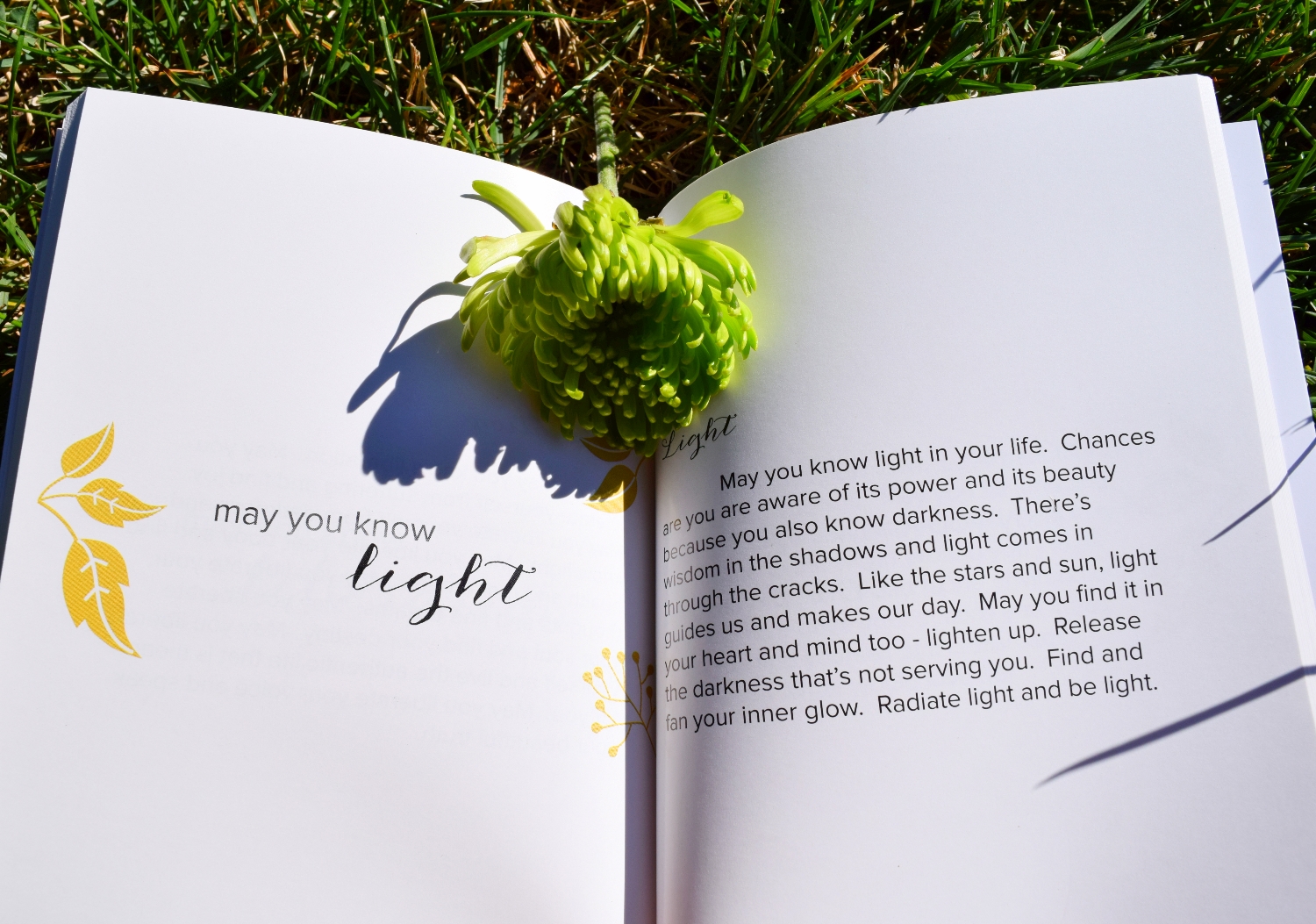 The little book of meditations printed with Adrienne's own words are deep, inspirational and thoughtful.  Page 64 is all about finding your light, "May you know light in your life.  Chances are you are aware of its power and its beauty because you also know darkness.  There's wisdom in the shadows and light comes in through the cracks.  Like the stars and sun, light guides us and makes our day.  May you find it in your heart and mind too – lighten up.  Release the darkness that's not serving you.  Find and fan your inner glow.  Radiate light and be light."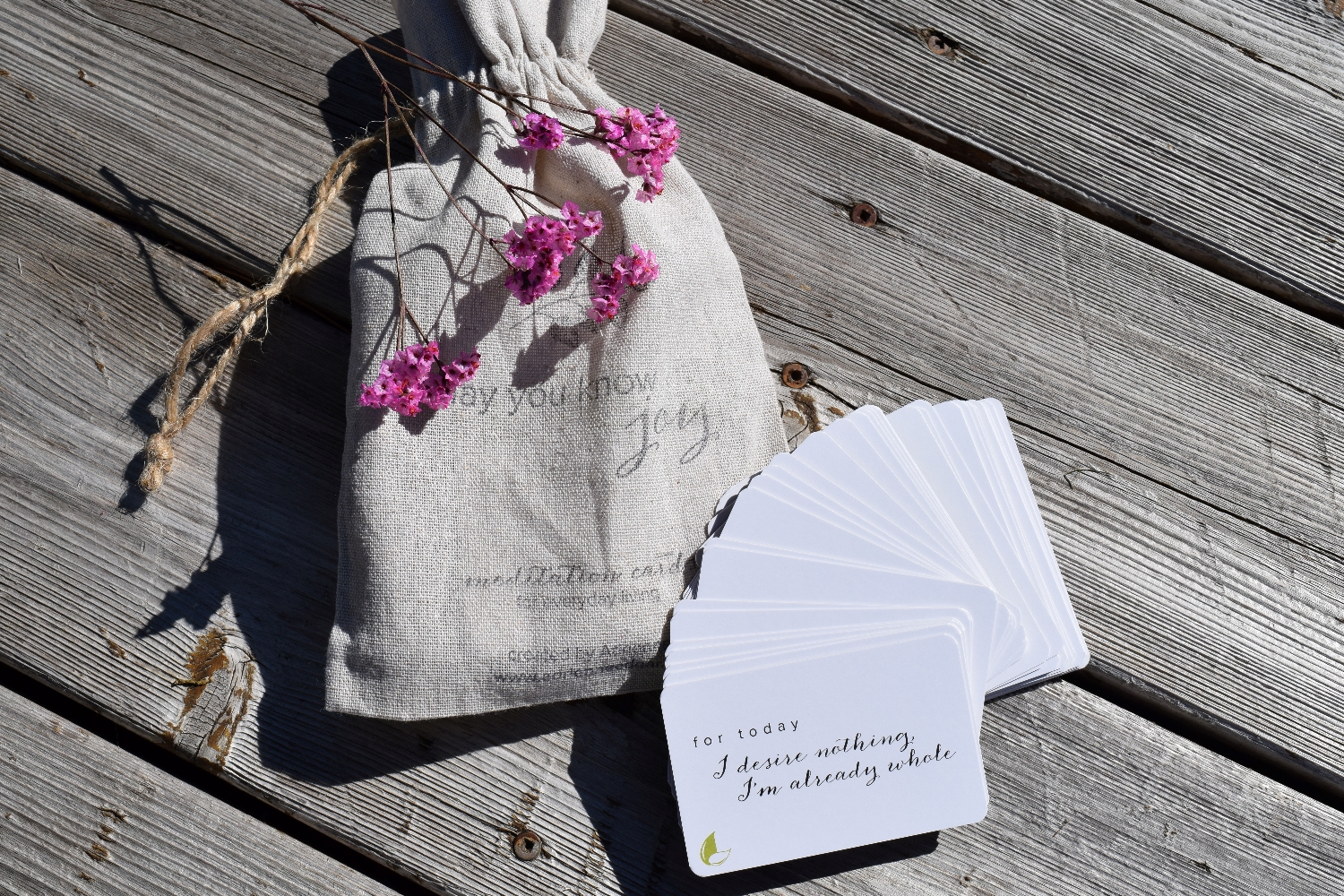 You can bring light into someone else's life by stuffing your loved one's stocking with May You Know Joy this Christmas, or take it along to a get-together as a fabulous hostess gift that will keep on giving.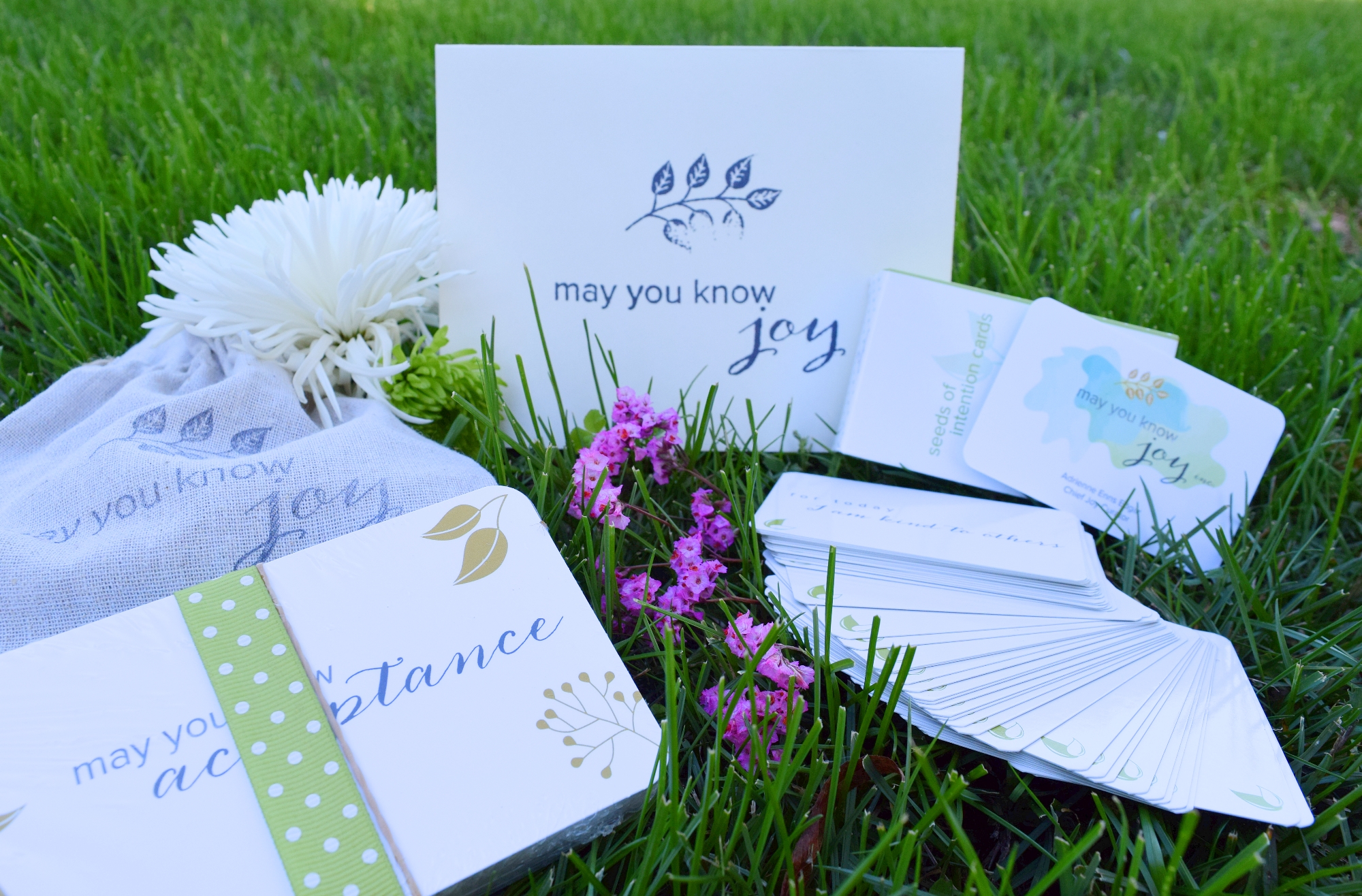 You too can experience the sheer joy of May you Know Joy, because Adrienne is graciously offering 3 lucky readers the opportunity to win a prize pack that includes a package of Seeds of Intention Cards and a package of Meditation Cards.
The giveaway is now closed.  The Winners are:
Stephanie Bushman
Katie Glen
Anne-Marie Tvete
TO ENTER ALL YOU HAVE TO DO IS:
Comment below – Where do you find joy?
Share this article on social media. (Yes, we do check before we qualify our winners.)
Like TryBelle Magazine's Facebook Page
GIVEAWAY RULES:
Giveaway contest is open internationally.
Giveaway contest begins at time of publication October 13, 2016 and ends October 27, 2016 11:50pm EST.
Winner(s) will be randomly chosen and notified by email by November 7, 2016.
Winner(s) must reply to notification email by November 14, 2016 11:50pm EST.
Failure to accept prize within the designated timeline will result in forfeiture and a new winner(s) may be chosen.
Decision on winner(s) is final and prize is non-negotiable, non-substitutable, and non-transferable.
No purchase necessary.  Your gift is absolutely free, and comes directly from May You Know Joy